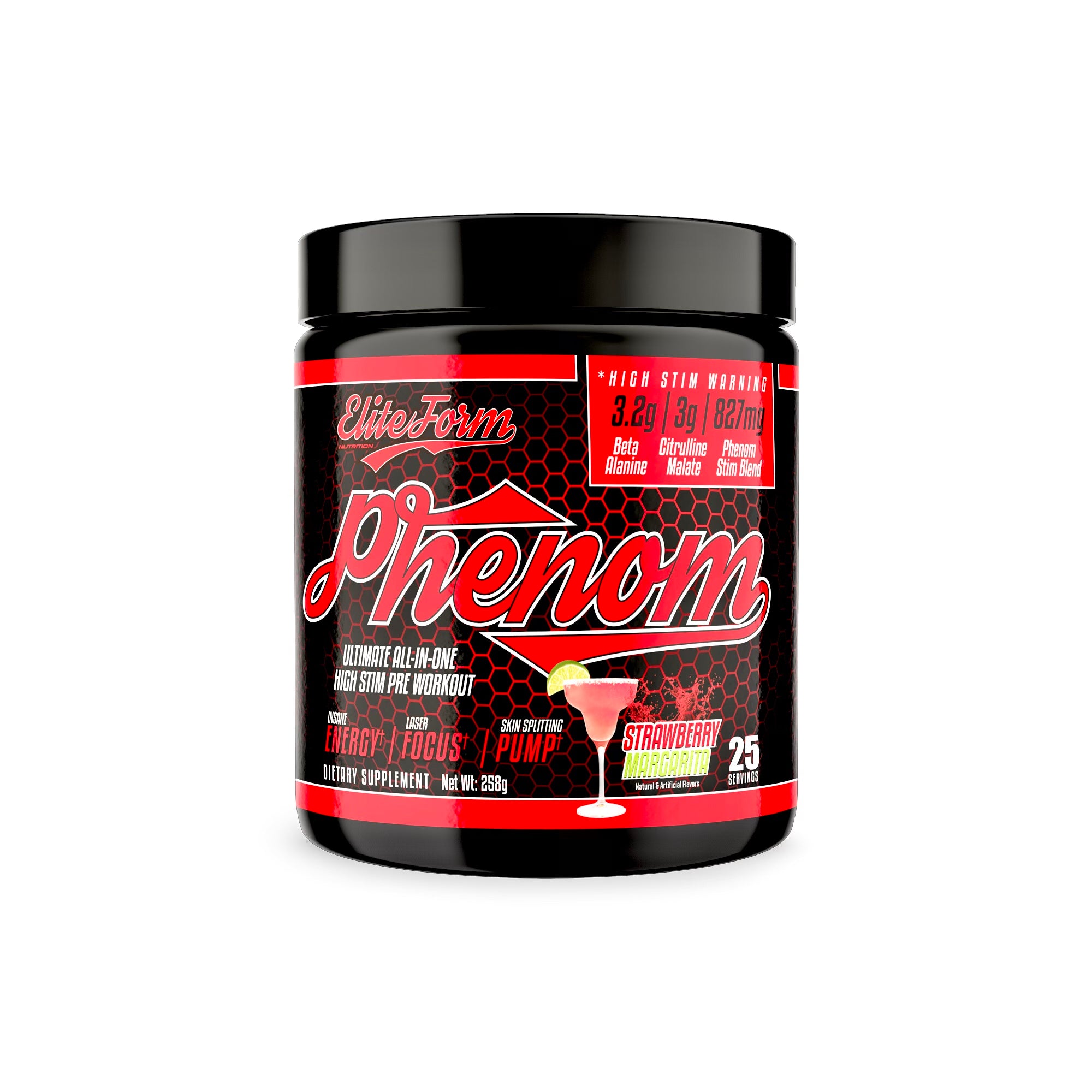 Phenom - Strawberry Margarita
High Stim Pre Workout
 In Stock
Phenom™ Ultimate All in One High Stim Pre-Workout is by far the strongest pre-workout on the market today that will have you feeling laser focused from the moment you walk into the gym.

Experience the Phenom™ difference, which provides insane energy, intense focus, enhanced performance, and skin-ripping pumps while elevating your mood, and providing a sense of euphoria.
For experienced users we recommend taking 1 scoop 30 minutes prior to exercise.
If you are new to high stim pre-workouts, then we highly recommend only taking a half a scoop.
Be warned, you won't want to leave the gym!!!
Phenom™ Benefits:
·         Explosive Energy
·         Laser Focus
·         Skin-Ripping Pumps
·         Enhanced Performance
·         Mood Elevation and Euphoria
Phenom - Strawberry Margarita