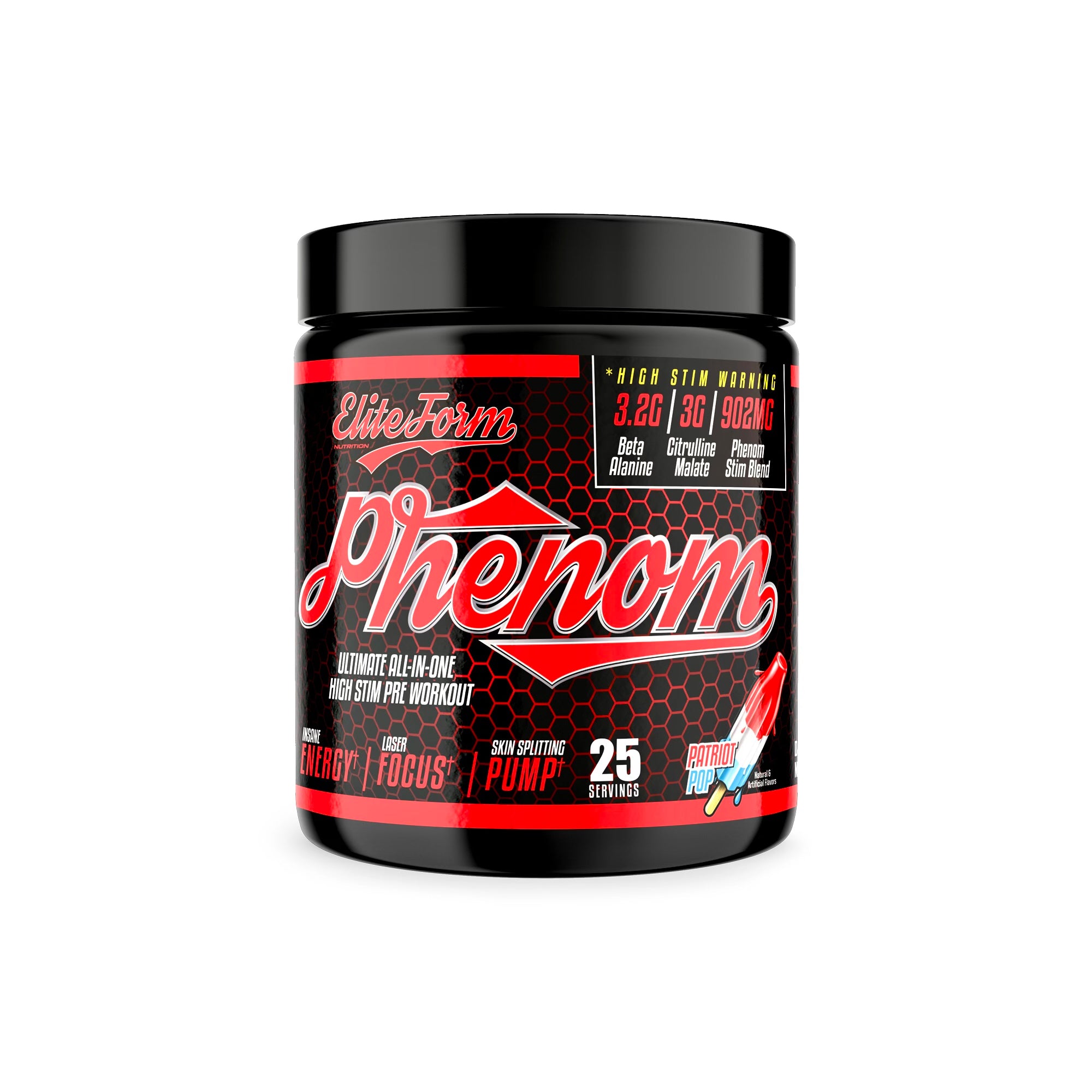 High Stim Pre Workout
 In Stock
Phenom™ Ultimate All in One High Stim Pre-Workout is by far the strongest pre-workout on the market today that will have you feeling laser focused from the moment you walk into the gym.

Experience the Phenom™ difference, which provides insane energy, intense focus, enhanced performance, and skin-ripping pumps while elevating your mood, and providing a sense of euphoria.
For experienced users we recommend taking 1 scoop 30 minutes prior to exercise.
If you are new to high stim pre-workouts, then we highly recommend only taking a half a scoop.
Be warned, you won't want to leave the gym!!!
Phenom™ Benefits:
·         Explosive Energy
·         Laser Focus
·         Skin-Ripping Pumps
·         Enhanced Performance
·         Mood Elevation and Euphoria
*These statements have not been evaluated by the Food and Drug Administration. These products are not intended to diagnose, treat, cure or prevent any disease. Use in conjunction with an intense daily exercise program and a balanced diet including an adequate caloric intake. Always consult your doctor before beginning this or any training or diet/supplement program.
Phenom - Patriot Pop