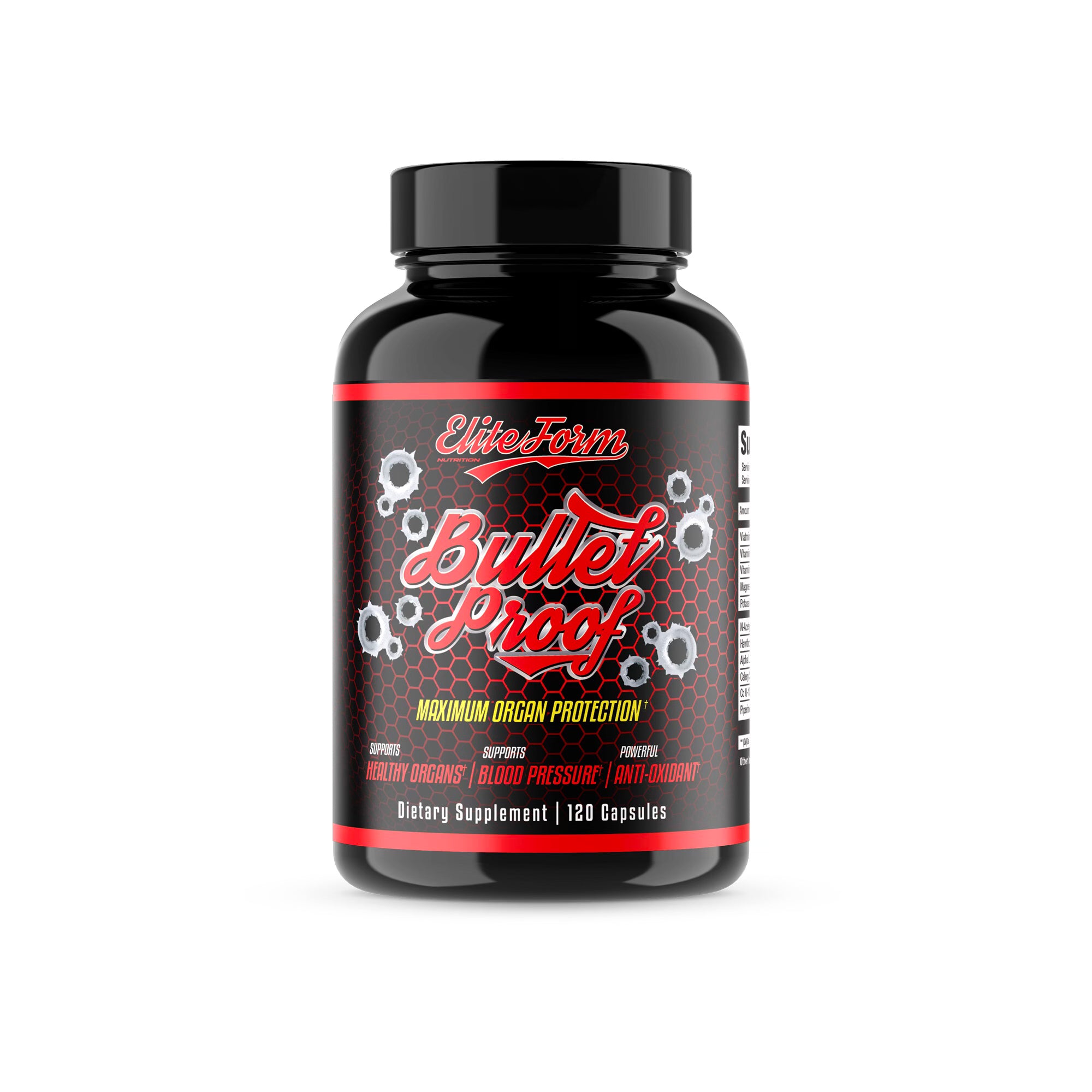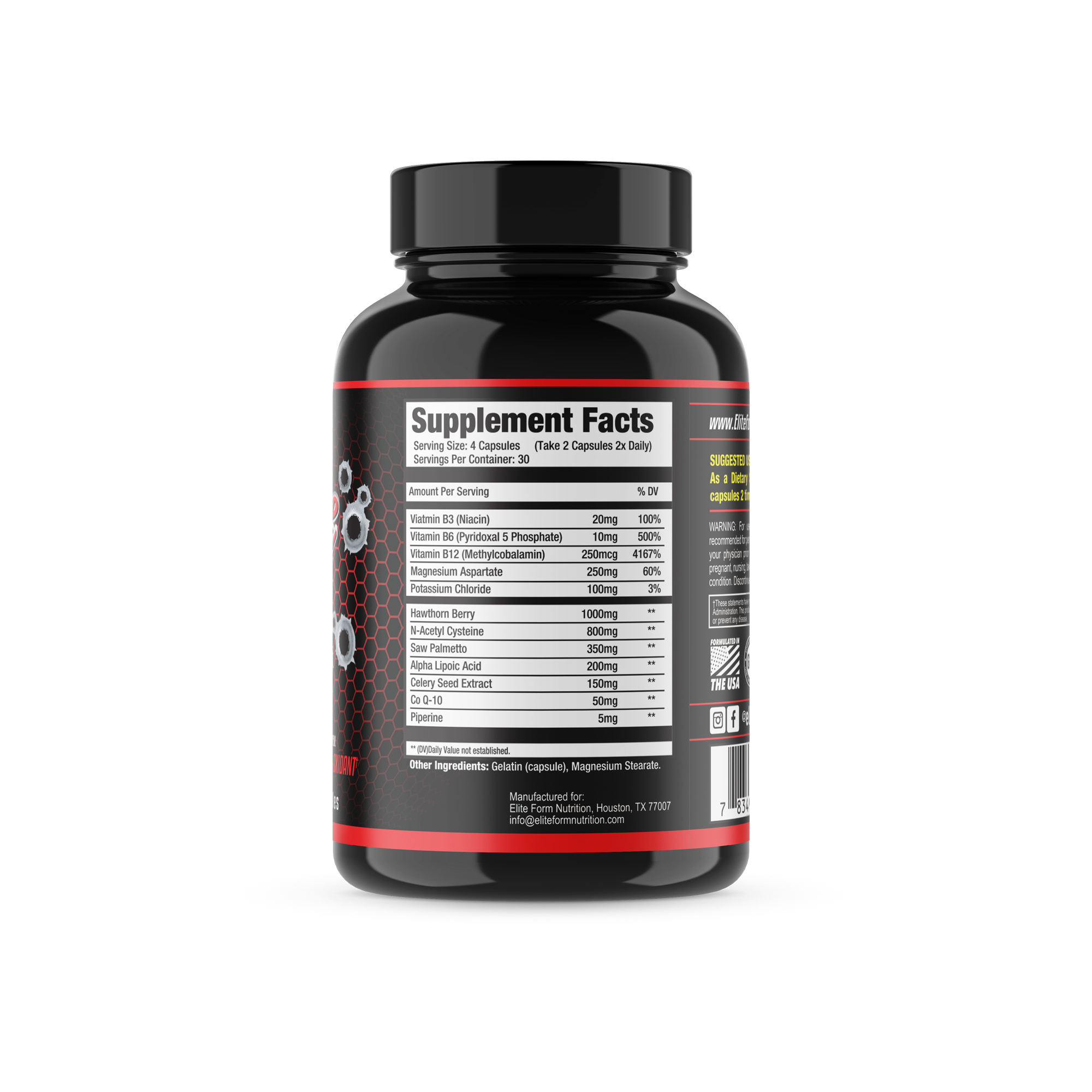 Maximum Organ Support
         WHY ORGAN SUPPORT?

It's important to keep your organs healthy whether you are an athlete who is on cycle or just an everyday person who wants healthy, functioning organs. Hard training and cycles can run a body down and affect its ability to operate efficiently, so we designed Bullet Proof Maximum Organ Support to help fight these problems.
Bullet Proof™ Maximum Organ Protection is proven to support healthy heart, liver, kidneys and prostate and is a must have supplement in every athletes supplement protocol.
Liver Support
Kidney Support
Cardiovascular Heart Support
Prostrate Support
Key Ingredients:
Vitamins B3, B6 and B12 are essential in maintaining healthy kidney function as well as blood pressure support
 Hawthorn Berry is used for Cardiovascular support to protect against heart disease and help control high blood pressure and high cholesterol
 N-Acetyl Cysteine (NAC)  provides powerful protection against liver and kidney damage, and helps replenish glutathione, the body's most powerful antioxidant. It also helps detoxify your body reducing oxidative damage to your heart, which can decrease your risk of heart disease. NAC also stabilize blood sugar by decreasing inflammation in fat cells, Thus reducing insulin resistance and improves blood sugar regulation and is great for overall immune function.
 Saw Palmetto is proven to provide comprehensive support for an enlarged prostate and relief from frequent bladder urges.
 Alpha-Lipoic Acid helps lower blood sugar levels
 Celery Seed Extract is a strong anti-inflammatory and helps lower blood pressure and cholesterol, as well as protect the liver from damage
 Co Q-10 is a powerful antioxidant, which protects your brain, heart and muscles while reducing blood pressure and is great for liver and kidney support.
 Piperine enhances nutrient absorption, stabilize blood sugar levels, combat cancer cell growth, decrease inflammation, and boost brain function.
Bullet Proof